Fayette County Launches New Brand and Three-Year Marketing Strategy to Attract Business and Talent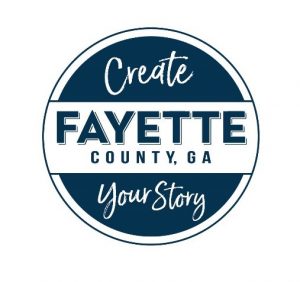 As part of the Fayette Visioning initiative, the Fayette Chamber of Commerce, in partnership with the Fayette County Development Authority, announced its new brand and marketing blueprint for Fayette County. Developed by Development Counsellors International (DCI), the blueprint will direct the County's cohesive strategy to compete for business investment and workforce recruitment. The three-year plan will enhance economic development, talent attraction and community cohesiveness.
The plan was developed after extensive research into the County's assets and opportunities. Additional discovery was gained through perception surveys with site selection consultants in the eastern portion of the U.S., young professionals throughout the Atlanta region and local stakeholders, as well as interviews with more than 45 local leaders in government, business and the creative community during county-wide tour. "We found that Fayette County has a rich history and a bright future based in storytelling" stated Dariel Curren, DCI senior vice president and lead on the Fayette project. "From Margaret Mitchell's roots in Fayetteville, to Ferrol Sams, to Pinewood Atlanta Studios, Fayette County is a place that inspires individuals and businesses to create great stories. 'Create Your Story' is a strong, action-oriented tagline for the brand mark that speaks to multiple audiences targeted by the marketing blueprint."
"We are thrilled with the new logo and tagline, however the greatest value of DCI's work lies in the marketing blueprint," stated Kim Schnoes, 2017 chair of the Fayette Chamber of Commerce. "The three-year plan focuses on leveraging multiple media and marketing platforms to tell Fayette County's stories, as well as showcasing what our community offers to businesses, residents and potential new talent." The Chamber will lead the effort on talent attraction and community cohesiveness.
"In the world of economic development marketing, DCI has a reputation of excellence," stated Darryl Hicks, chair of the Fayette County Development Authority, the entity that will lead the effort in economic development. "Having this detailed plan will allow our economic development team to develop critical relationships, partner with ongoing industry events and create targeted online and print materials to best showcase Fayette County for investment."
The branding process was managed by a committee of community leaders that served on the branding task force. Those members include:
Anastasia Bartolucci, Panasonic Automotive Systems Company of America
Abby Bradley, Pinewood Atlanta Studios
Debbie Britt, Piedmont Fayette Hospital
Steve Brown, Fayette County Board of Commissioners
Heather Cap, Local Artist
Lisa Collins, Fayette County Public Schools
Tanya Dunne, marketing consultant
Jay Garner, Garner Economics, LLC
Kate Hawkins, Saville Studios
Derrick Jackson, State House Representative-District 64
Jennifer Johnson, Peachtree City Convention and Visitors Bureau
Larris Marks, Fayette Visioning
Tami Morris, West Georgia Technical College
Paige Muh, Fayette Chamber of Commerce
Rob Parker, Pinewood Forrest
Monte Raynor, Big Frog Custom T-Shirts of Fayette
Vicki Turner, Turner Design Concepts
Carlotta Ungaro, Fayette Chamber of Commerce
Mike Williams, Southside Church
Joan Young, Fayette County Development Authority
DCI Branding Launch Presentation (4.21.17)
County Brand Presentation  (presentation given at local government meetings)
LOGO  (jpg file)
Marketing Blueprint (60 pages)
Brand Book  (40 pages)
Perception Surveys - Key Findings
About the Chamber: The Fayette Chamber is a network of businesses and organizations working together to create a vibrant business climate and build a premiere community. With the goal promoting business and enhancing economic and community development, the Chamber focuses on leadership, service and advocacy for Fayette County.
About FCDA: The Fayette County Development Authority is the lead economic development entity for Fayette County, Ga. FCDA focuses on recruitment, retention and expansion of major industry and
corporate office operations as well as workforce issues, primarily in the cities of Fayetteville, Peachtree City and Tyrone.