2022 Annual Awards Celebration
Our Annual Awards Celebrations is upon us and we are looking to the community for nominations for our awards. See what awards will be given out and nominate someone that you think is deserving!
Awards Needing Nominations
Outstanding Business Person of the Year Award:

To recognize an outstanding

business person

who has shown leadership in business and community roles.

 Selected by past award winners, this is the most prestigious individual award given by the Fayette Chamber.

Small Business of the Year Award:

To recognize and honor small businesses who have demonstrated exemplary planning, operations and community involvement.

Non-Profit of the Year Award: 

To recognize and honor private, nonprofit organizations that demonstrate enhancement of the quality of life and betterment of the community; contribute a balance of time, expertise and funding; and serve locally, regionally or nationally with a local or regional presence

.

Corporate Citizen of the Year Award: 

To recognize companies

in our community

that embody an overall spirit of giving through contributions of time, leadership, and resources.

Young Gamechanger Award:

This award is presented to a young person who has displayed exemplary leadership, community  involvement, aspirations to grow and succeed in their career and personal life with a desire to positively impact the Fayette community. 

Fayette Hero Spotlight: To recognize the unsung heroes in our community. Nominees would exemplify the following:

Has displayed a commitment to Fayette County and its residents/employees or represented Fayette County in an extraordinary way
Has personified hope and compassion to their employees, customers, and/or the greater community
Has provided hope to a community in need
Has selflessly sacrificed or gone above and beyond for their fellow citizens
Other Awards
Carolyn Cary Dreambuilder Award:

Since 2002, the

Dreambuilder

award has been given to an individual or company that has a significant vision for our community and has selflessly given of their time, talents and treasure to make a difference in Fayette County.  Two years ago, we changed the name to the Carolyn Cary

Dreambuilder

Award to honor Chamber founder and the first

Dreambuilder

award recipient, Carolyn Cary. 

 

Chet Wells Award:

Chet Wells was a man known for his work in building and growing the Fayette County Chamber of Commerce.  He exemplified selfless dedication and tireless hard work on the Chamber's behalf. In 1982 the Chairman's Award was renamed to the Chet Wells Award to honor Mr. Wells for his commitment.  Selected by the outgoing Board Chairman, this recipient has made a major impact on the chamber during the chairman's tenure.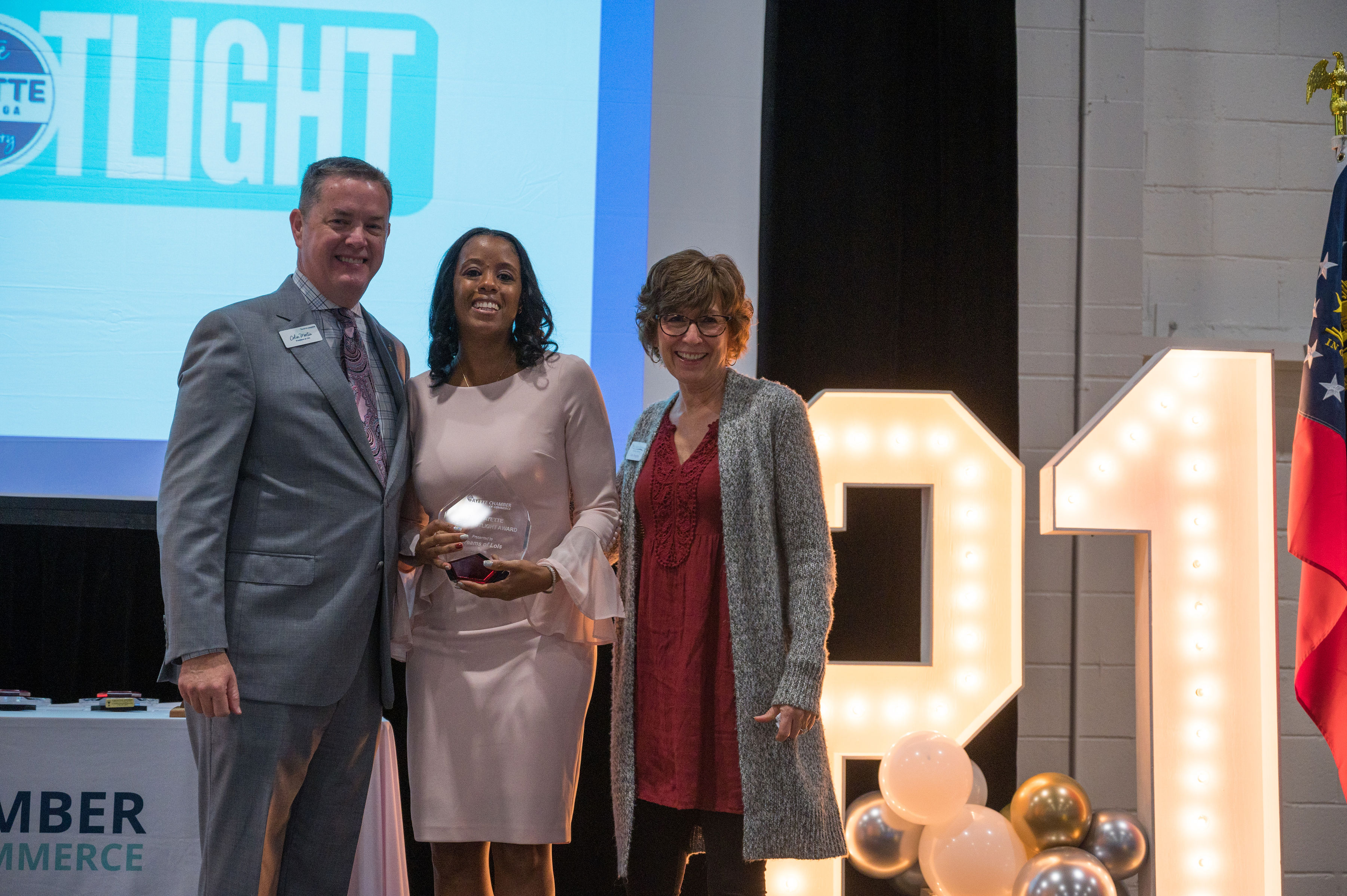 2021 Fayette Hero Spotlight Award Winner Dreams of Lois.
2021 Young Gamechanger Award Winner Katie Pace Quattlebaum of The Southern Conservation Trust.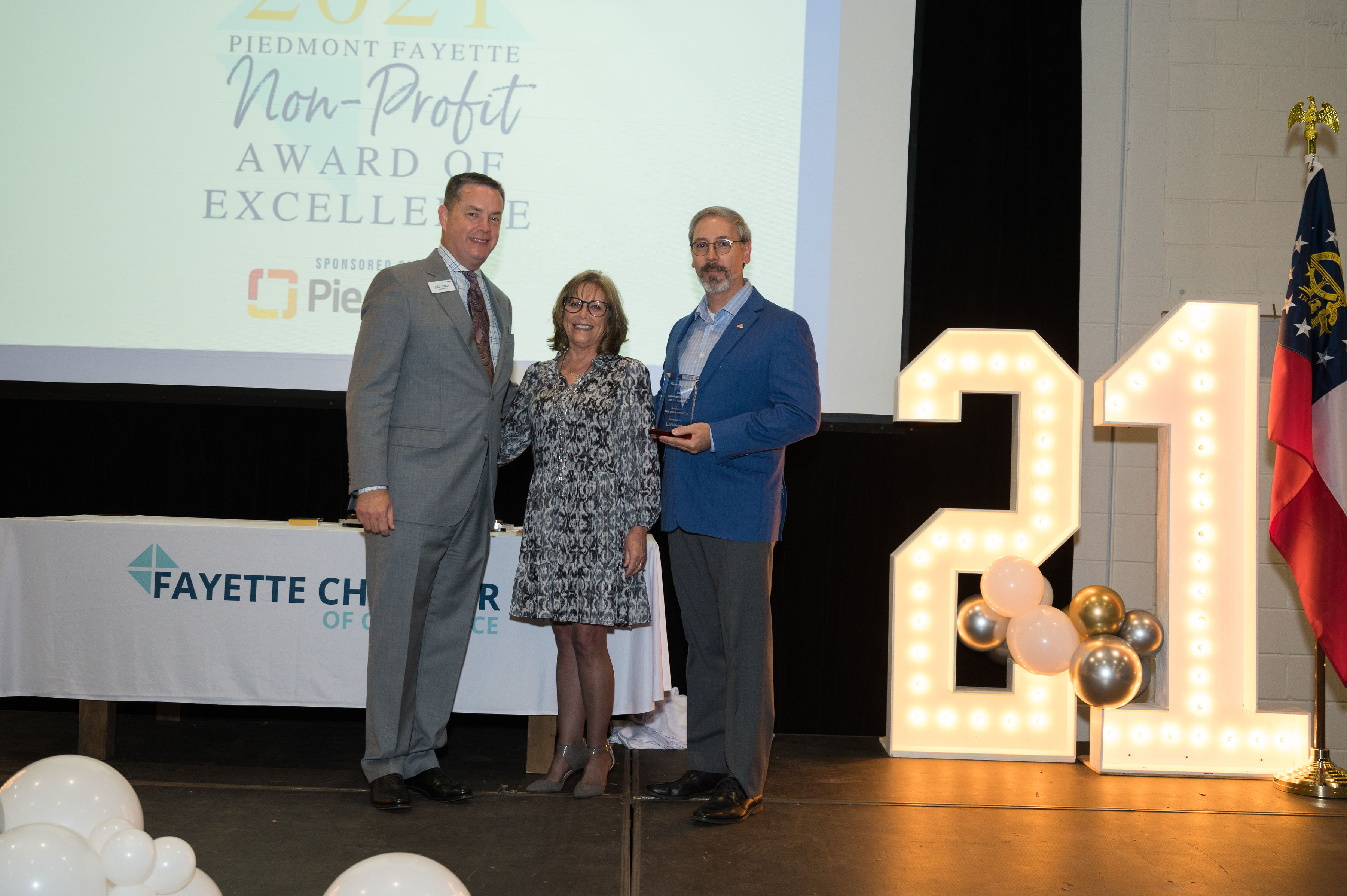 2021 Non-Profit Award of Excellence Winner The Eden Project.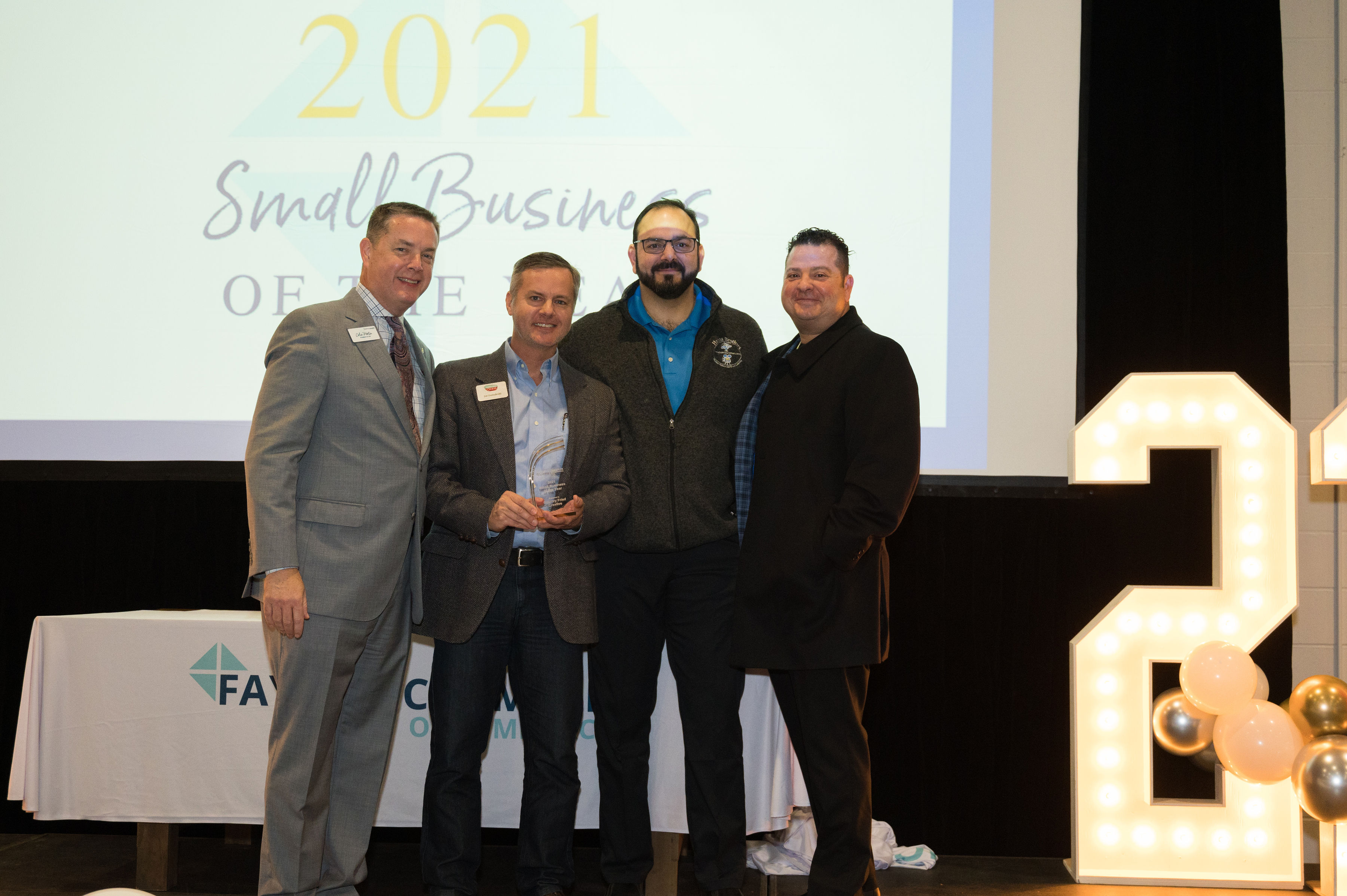 2021 Small Business of the Year Award Winner Country Fried Creative.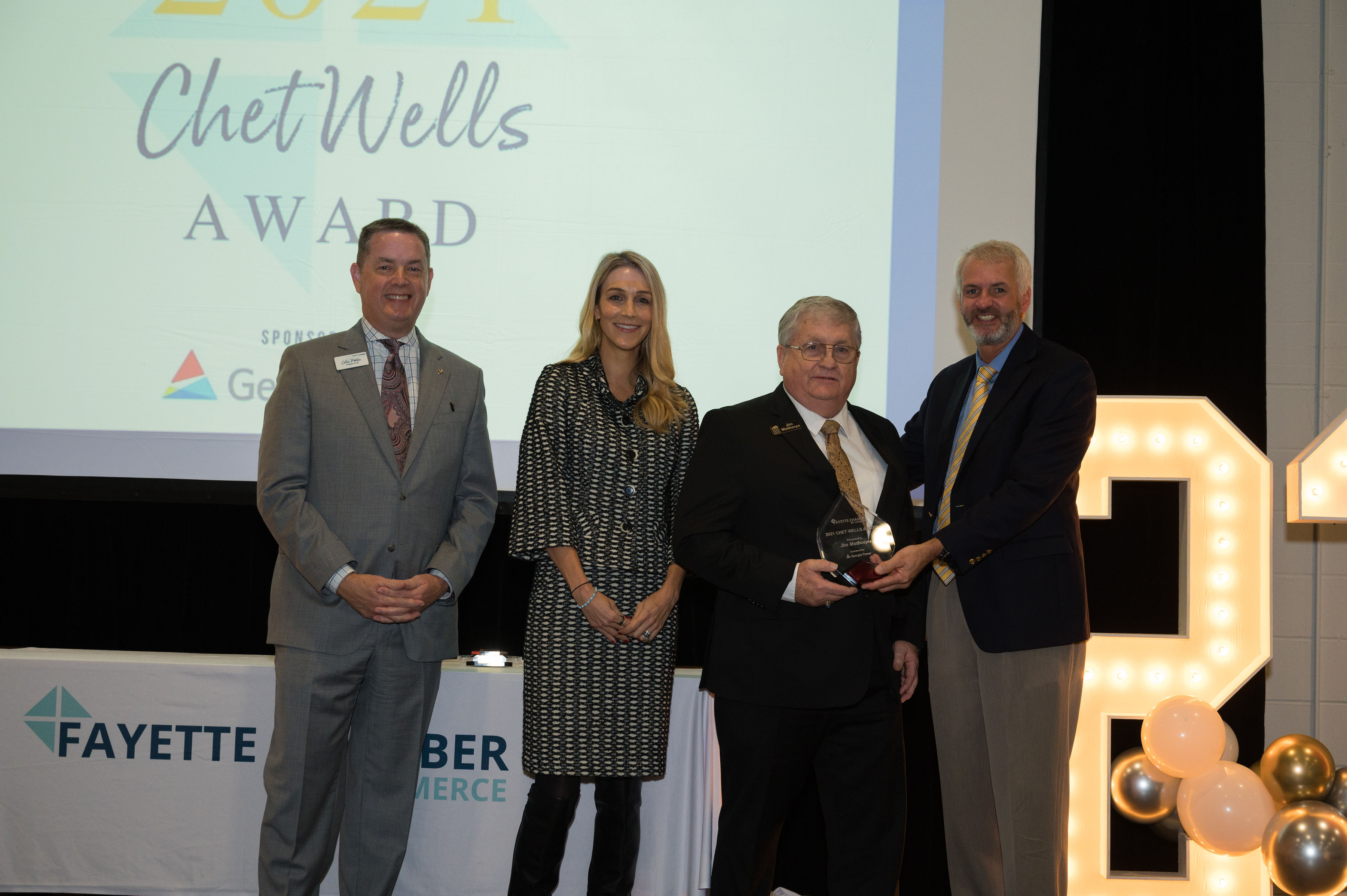 2021 Chet Wells Award Winner Jim Mothorpe of Capital Investment Companies.
To view the nomination applications, click the links below. To nominate, download the application, fill it out, and submit it via email to Carrie Bittinger at carrie@fayettechamber.org.
Deadline to submit nominations for Outstanding Business Person of the Year Award is Tuesday, November 8. All other nominations must be submitted by Monday, November 28.