Fayette Chamber COVID19 Update
Posted: March 17, 2020
To all Chamber members:
The Fayette Chamber of Commerce and our Board of Directors take the health and safety of our communities very seriously.
With the growing number of cases confirmed in Georgia, it is prudent that we be prepared and ready to deal with the situation equipped with the facts. While there is still much to learn about this virus, the Centers for Disease Control (CDC) and Georgia Department of Health and Human Services (DPHHS) are all excellent resources that businesses and families can turn to when looking for more information on the virus.
Beginning Monday, March 16, Chamber staff will be working remotely; therefore our office building will be closed to all visitors. We will notify our members about the upcoming committee meetings and programs as they occur. We will continue to assess internal operations on a weekly basis and will work to reschedule external meetings personnel in doing their jobs consistently and effectively.
The safety of our community, membership, and staff is the top priority for the Chamber, and we will continue to monitor the ever-changing situation and be providing additional information and resources on our dedicated webpage,
Please don't hesitate to reach out if we can provide further resources for you during this time. Together we will get through this challenge.
The Fayette Chamber encourages businesses to prepare for the impacts of COVID-19 transmission in the United States. Below are various resources for your business and our community. 
Resources for reopening your business:
General Resources:
Small Business Administration (SBA):

CARES Act Statement from SBA Administrator Jovita Carranza (

Click here

)

The SBA currently has two  major loan programs in response to COVID-19. A business can apply for both the Economic Injury Disaster Loan program and Paycheck Protection Program IF there are different use of proceeds for each program. Funds from these loans cannot be comingled. Read the Georgia Chamber overview here: SBA Emergency Loans.

See how much of your business's PPP loan will be forgiven. The team at Coast with the help of the Austin Chamber, Boulder Chamber, Tahoe Chamber, Berkeley Chamber, and the Beverley Hills Chamber created a PPP loan forgiveness calculator to easily calculate how much of the PPP loan will be forgiven.

Coronavirus (COVID-19): Small Business Guidance & Loan Resources

Health and government officials are working together to maintain the safety, security, and health of the American people. Small businesses are encouraged to do their part to keep their employees, customers, and themselves healthy.

Center for Disease Control and Prevention (CDC):
Relief & Response News Updates:
Office of the Governor: Click here to view Executive Orders from Governor Kemp
Fayette County Municipalities:
Fayette County offices are closed to the public until April 30, 2020 - in an abundance of caution concerning COVID-19 (coronavirus). Fayette County staff will continue to report to work and conduct business as usual to ensure county services remain operational. This public closure is designed to limit social contact. While closed Fayette County will continue to limit social interaction among departments and other facilities.

We ask our residents to contact us via phone, e-mail, or our website to keep exposure to a minimum. Contact information for staff is available on the website,

https://fayettecountyga.gov/

  when you navigate to the desired department on the left of the website.

Town of Tyrone

: C

lick here

for updates
Resources for Working Remotely: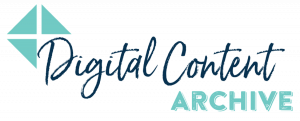 Please visit the Chamber's Digital Content Archive for professional development and business growth resources.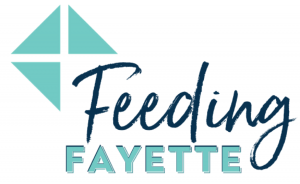 You can view the latest updates for Fayette County restaurant, catering, and grocery services on the Feeding Fayette Facebook page. Don't forget the hashtags! #FayetteGAChamber #FeedingFayette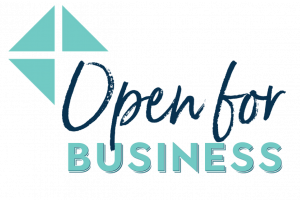 Click here to view which Chamber businesses are open and how they are accommodating COVID-19 precautions. 
If you are seeking full-time, part-time, or supplemental work, please visit CreateYourStory.org for job-seeker information. Or, visit the Chamber's Job Posting page.