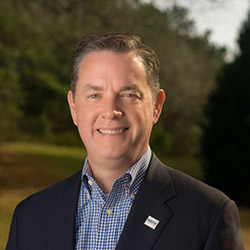 Colin Martin
President & CEO
Email Colin
Joined the Chamber: November 1, 2018
What I like best about working for the Chamber: In my years working at Chambers of Commerce, I have learned the impact a local Chamber can make on a community. Fayette County is a great place to live, work, and play. I'm looking forward to engaging our members to continue its upward path.
Favorite quote: "To succeed, one must be creative and persistent." John H. Johnson
Cereto Bean
Director of Operations
Ext. 202
@CeretoB
Email Cereto
Joined the Chamber:  January 25, 2016
What do I like best about working for the Chamber:  I love meeting people and connecting with the community that I live in. At the Chamber, I am exposed to such a variety of people: businessmen and women, community leaders, philanthropists, entrepreneurs, new residents, and concerned citizens. What a wonderful opportunity to connect to and learn from this great community.                                                                                                       Favorite quotes:
                                                             Integrity is doing the right thing, even when no one is watching. - C. S. Lewis
                                                             Initiative is doing the right thing without being told.  - Victor Hugo
                                                             Life isn't about waiting for the storm to pass, it's about learning to dance in the rain! - Author Unknown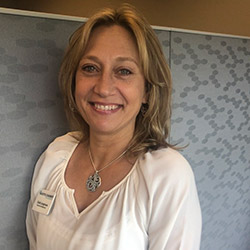 Cindi Longmore
Business Development
Email Cindi
Joined the Chamber: March 3, 2019
What do I like best about working for the Chamber: Meeting the business leaders in our community and being able to learn about their industry and their needs and taking these businesses to the next level.
Favorite quote: "Your talent determines what you can do. Your motivation determines how much you are willing to do. Your attitude determines how well you do it." - Lou Holtz
Megan Dean
Economic & Workforce Development
Ext. 203
Email Megan
Joined the Chamber:  April 8, 2018
Why I am excited to work at the Fayette Chamber: I'm investing in the community on both a micro and a macro level. From small businesses to global corporations, the Chamber provides opportunities for community-minded people to come together and create an extraordinary place to work, play, and live.
Favorite quote:  "It is the mark of an educated mind to be able to entertain a thought without accepting it." - Aristotle
Elizabeth Plascencia
Community Development Manager 
Ext. 203
Email Elizabeth
Joined the Chamber:  November 9, 2020
What do I like best about working for the Chamber: Planting a seed of education, advocacy, and leadership in the local community equates to a valuable opportunity to interact with people of all walks of life. The community leaders, teachers, and business-minded- servant hearts challenge and innovate our local community through women empowerment, economic development, and civic engagement. I get to meet and work with those people but most importantly, I learn from them at the Chamber.
Favorite quote:
"Students must have initiative; they should not be mere imitators. They must learn to think and act for themselves-and be free." - César Chávez
"It's not about how much you do, but how much love you put into what you do that counts." - Mother Teresa